Episodes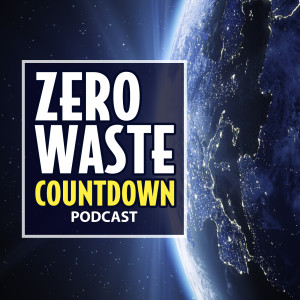 Sunday Oct 25, 2020
Sunday Oct 25, 2020
Lisa Zimmermann is a Ph.D researcher in the Department Aquatic Ecotoxicology at Goethe University Frankfurt and part of the PlastX Research Group.
She recently conducted a study that was published in September 2020 called: Are bioplastics and plant-based materials safer than conventional plastics? In vitro toxicity and chemical composition. 
Lisa discusses what she found in the study, and the implications those findings have on our choices as a consumer when it comes to packaging. She was also featured on episode 102. Toxins In Our Plastic Products. 
Further comments from Lisa after recording: 
1) On the question whether plants can contain toxins:
Yes, some plants naturally produce toxins, e.g., as a natural defense mechanism against predators, insects or microorganisms. In a usual balanced, healthy diet, the levels of natural toxins are well below the threshold for acute and chronic toxicity. For instance potatoes contain solanines and chaconine but especially in the sprouts and green parts, that are not eaten nor used to extract starch for bio-based plastics. Compared to these single natural compounds, in the production process of conventional and bioplastics many synthetic compounds are intentionally added (e.g. additives) or get unintentionally in the product (e.g. reaction products). Some of these might be toxic at certain concentrations.
2) On how the study transfers to human health:
The results of the study cannot be transferred on humans directly. Reasons include that in vitro tests were performed. Here isolated cells are used that can give first hints of effects but don't reflect the complexity in the human body. Besides, the study examined the intrinsic chemical toxicity present in the products. In a next step, migration studies with food simulants are needed in order to identify the toxicity and chemicals migrating under real-world conditions and to estimate the human exposure to those.  Thus, the study is a first step and demonstrate that the chemical mixtures contained in the analyzed plastic product have the potential to be toxic to human health (if exposure concentrations are high enough).