Episodes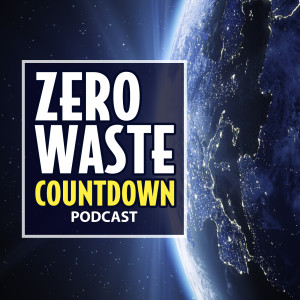 Sunday Aug 02, 2020
Sunday Aug 02, 2020
Lisa Zimmerman is a Ph.D researcher in the Department Aquatic Ecotoxicology at Goethe University Frankfurt and  part of the PlastX Research Group.
She conducted a study called Benchmarking the in Vitro Toxicity and Chemical Composition of Plastic Consumer Products. Lisa and her team took 34 products from German supermarkets like food containers, a water bottle, and a shampoo bottle, and cut them into pieces, then used an organic solvent to determine the toxic chemicals in the plastic packaging.
Lisa discussed the findings of her study, how it was conducted, and provided us some insight into what we can do to avoid harmful substances that may be in contact with our food. We discuss bioplastics, and how they might not be as healthy as we think, and I got to ask Lisa if it's true that plastic can act as a sponge by absorbing toxins. 
The Study: https://pubs.acs.org/doi/abs/10.1021/acs.est.9b02293
Plastx Group: http://www.plastx.org/https://www.facebook.com/PlastX-1735826773399950/?fref=nf