Episodes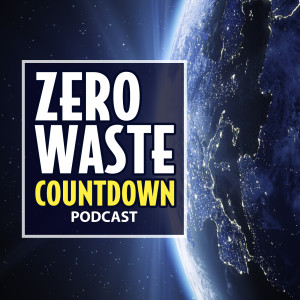 Sunday Oct 24, 2021
Sunday Oct 24, 2021
Lou Corbett works with plants in a cabin in the woods north of Toronto. She founded Northshore Apothecary where she sells her products, all made sustainably. She takes great care to ensure the natural environment around her is healthy, while creating products from the natural world that benefit us and our own health.
Lou joins the Zero Waste Countdown to talk about her processes, scent distillation, sustainable harvesting, and how we can use invasive species to our advantage.
Connecting with plants, whether that be through aromatherapy, food, bath soaks, creams, or even just learning about plants and choosing not to use them, can help us forge relationships with the outdoors and with our own health.
Check out her story on Instragram: @northshore_apothecary and if you'd like to buy one of Lou's wildcraft products for yourself or for a loved one, she gave us this discount code: WILDCRAFT10 to save 10%.